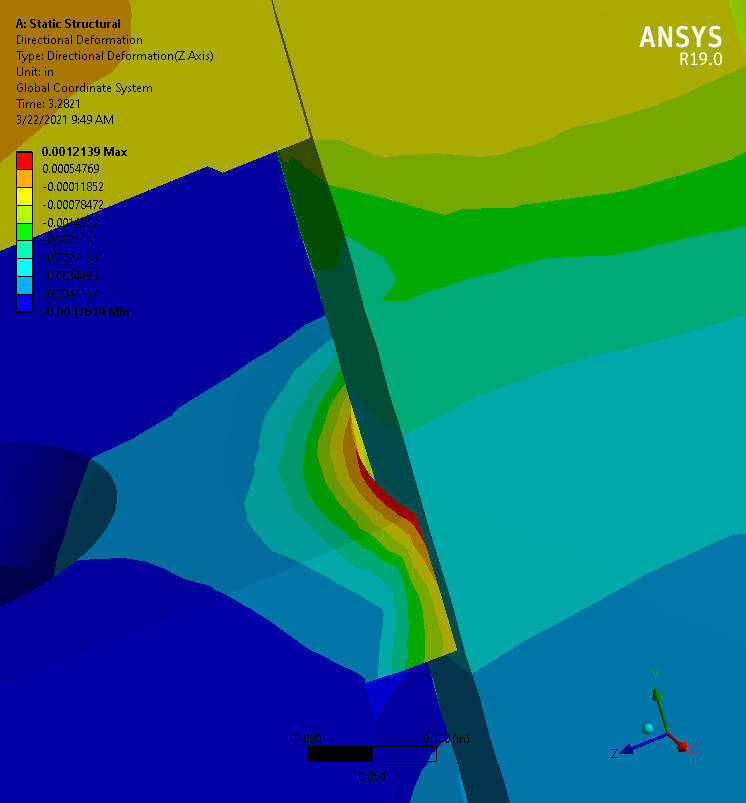 Engineering is the branch of science that deals with the complex intricacies surrounding us. Experts working in this field are shrewd and possess the ability to solve difficult problems. Many engineering services are focused on helping entrepreneurs, businesses, and individuals find a desirable solution to their problems. Stress Engineering services are no different. We are surrounded by a myriad of things that are designed based on stress constraints. 
Especially when dealing with mechanical components, stress becomes a vital area to ponder upon. FEA or Finite Element Analysis is a tool that many professionals utilize to deal with stress-related problems. FEA is an advanced tool that can contrive accurate results, is also a tool that many fail to understand and use. That is why consulting the experts could be beneficial when dealing with stresses.
So, without further ado, let's discuss what someone should expect when seeking assistance from Stress Engineering Services.
The Problem is Understood
The first and foremost thing to do when solving any problem is to comprehend the problem. A simple stress problem can be viewed from various angles. To solve any problem related to stress, it is imperative to tackle the problem from the right angle that would help save time, money, and other resources. When consulting Stress Engineering Services. The experts can find the best angle and even break the problem to solve it effectively. To find the best solution in the least amount of time. So that the majority of your time can be dedicated to thinking about the product rather than dealing with stresses!
The Results are Accurate.
Many engineering subjects teach the methods to estimate stress in and around an object. But, most of the time, finding stress using hand calculations can result into-
Unexpected Delays
Unavoidable Human Errors
To overcome the cons of hand calculations, professionals offering finite analysis services depend upon FEA to solve these problems besides hand calculations. With their experience and knowledge, they find accurate outcomes using FEA in no time. Moreover, with the ability to simulate stresses, these same experts can offer a more detailed visual of the stress distribution in and around the component. An FEA company that deals with stress engineering services would offer accurate results to your problems.
Information is Interpreted Wisely
A stress simulation model contrived using FEA can showcase a plethora of information. Interpreting and dealing with the right information is crucial to save time and money. Moreover, with their experience, professionals can come up with alternative solutions through analyzing the results. For instance, there are a lot of stress plots like von Mises, Normal stress, Principal or Shear stress, and many more. All of them do something for sure and are of some importance, Right?
And this is just the tip of the iceberg. There are a lot more intricacies that are to be dealt with in order to understand the results. Thus, interpretation of the results the right way is something you can surely expect from reputed stress engineering services.
Alternative Way outs
Oftentimes, stress related problems don't offer a reliable or feasible solution. Thus, in such cases, it becomes essential to look for alternative ways or methods to solve or modify the problem. This is something that needs both the experience and intelligence of an expert. Experts dealing with FEA Modeling services have the expertise to look for different solutions that would be feasible and profitable. When seeking help from them, you can surely expect multiple solutions for a single stress related problem.
Positively Dealing with Pressure and Anxiety
Solving stress related problems is often accompanied by Pressure and Anxiety. Whether it be the constraint related to time, money, or any other resources. Finding an ideal solution in such circumstances needs calm composure and expertise. Professionals working with stress engineering services have the ability to deal with pressure while looking for a profitable solution.
Effectively Utilizing FEA in Design Process
Over 85% of a project's cost is determined by its design phase. Thus, it becomes extremely important to optimize and modify the design before fabrication to save on monetary expenses. Any reputed FEA company that offers finite element analysis services can work hand in hand with designers, manufactures, and project managers to save on auxiliary costs involved. Utilizing their expertise and knowledge, they can alter any part or component's design while still satisfying the stress constraints to cut down on manufacturing costs.
Thus, seeking assistance from experts offering stress engineering services and FEA modeling services early in the project can allow them to save huge amounts of money and time.
Conclusion
To conclude, stress is counted among the important factors to be considered when designing mechanical components. Though estimating and understanding stress distribution even by using the Finite Element Analysis method might seem easy. In reality, this is something that involves not only the right intellect but also the experience that an established FEA company might have. This article discussed a few out of many positive things that you can expect when seeking assistance from stress engineering services.